1.

When a customer adds items to their shopping cart they have the option opt-in to receiving Facebook messages from your store. Cart Courier allows you to provide a small discount as an incentive to opt-in.

2.

Cart Recovery via Messenger

Cart Courier automatically detects if a customer abandons their shopping cart. If they do, Cart Courier sends them up to 3 cart recovery messages through Facebook to recover their cart.

3.

When a customer clicks on the link in the cart recovery message they're automatically taken to your checkout page to seamlessly complete their purchase. Cart Courier tracks the entire process so you can easily view which abandoned carts are recovered.
chat_bubble_outline
80% Open Rate
While your abandoned cart email are getting stuck in spam folders, open rates for Facebook Messages average around 80%. Move out of the past and into the future by connecting with your customers through Facebook Messenger instead of email.
touch_app
One Click Opt-In
Customers can opt-in with just one click instead of typing out their email address. This means you're able to target far more abandoned carts than email based recovery apps.
shopping_cart
Target More Abandoned Carts
In order to recover carts through email your customers must make it to the checkout page and supply their email address. Most customers that abandon their carts never make it that far. Cart Courier connects with your customer as soon as they add a product to their cart.
Opt-In Discount Widget
Cart Courier gives you the option to provide a discount to entice customers to opt-in to receive messages through Facebook. Not only that but Cart Courier will also automatically apply the discounts for customers at checkout.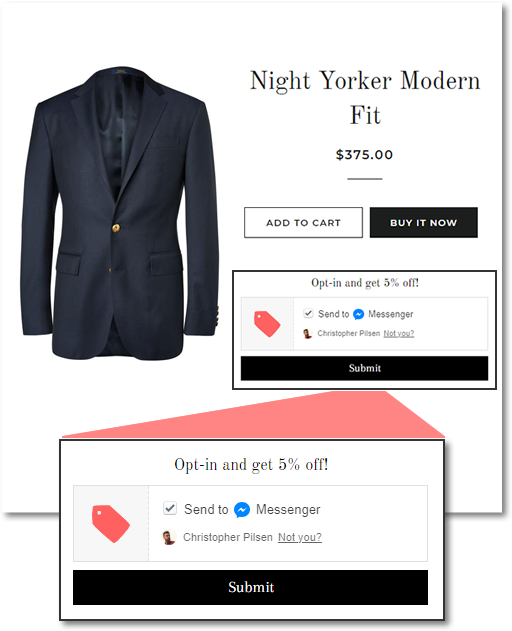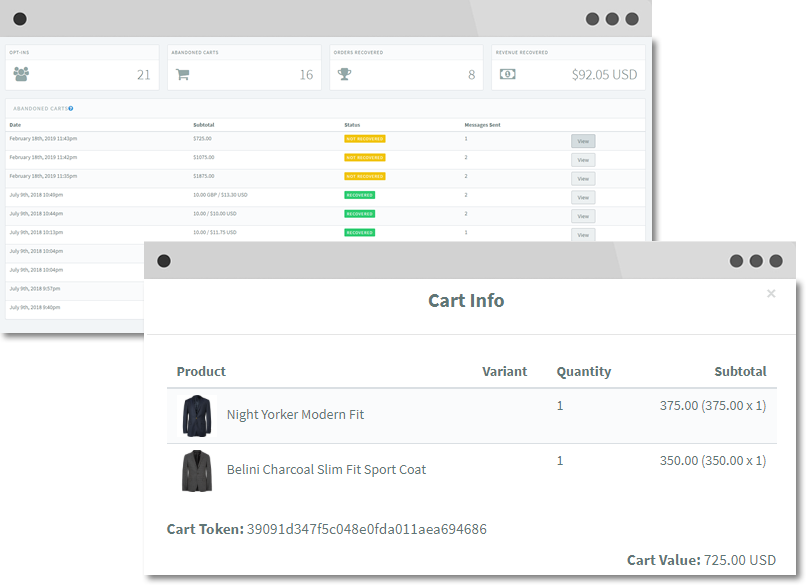 In Depth Analytics
Cart Courier's live abandoned cart feed shows you every abandoned cart with the exact cart contents. Track how many recover messages have been sent and the recovery status so you always know exactly what's going on. Cart Courier also tracks abandon carts that never make it to the checkout page. So you're able to view far more abandoned cart data than before.
Fully Customizable Messages
Cart Courier gives you the control you need over your recovery messages. Customize the exact timing and text of each message. Provide optional discounts to entice customers to complete their purchase and Cart Courier will automatically apply the discounts for your customers at checkout.